Australia is a strong and well developed economy and is one of the best countries in the world to live. Australians have access to quality education that is highly regarded all over the world. Australia also has excellent health care systems in place. It has very low crime rates and is a land of many opportunities. Australia is both a continent and a country with many attractions like the beaches, deserts, mountain ranges and reefs. The weather is also pleasant most of the year round.
Australia is a politically stable country and fosters multiculturalism. All these advantages make Australia one of the best countries to migrate to.
Living in Australia
This big island continent is one of the most beautiful in the world covering almost 7.7 million square kilometres. It spans several climatic zones from the tropics in the far north to the cool temperate conditions of the south. A population of 23.6 million inhabit a land area almost as big as continental USA. In their leisure time Australians enjoy an easy-going outdoor lifestyle. Suburban communities are dotted with swimming pools, backyard barbecues, parks, playing fields and tennis courts – and beaches are rarely far away. The houses in these neighbourhoods are of a high standard and relatively cheap compared with other nations. Wherever they choose to live, Australian families can find the right kind of community for their lifestyle, with comfortable living standards and excellent schools, hospitals, transport and other community services.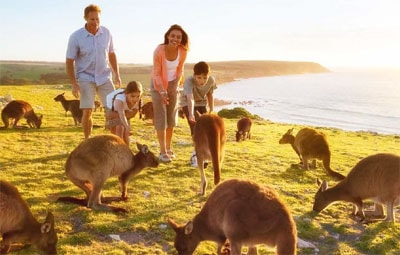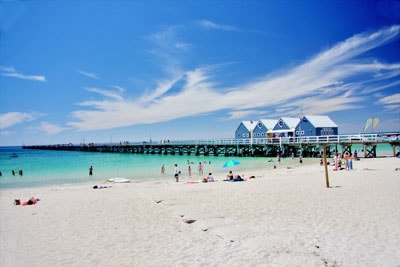 Australian families have both the wealth and the time to enjoy their country. Working hours and the number of public holidays are similar to those in other Western countries. Australians are keen outdoor enthusiasts and virtually every activity is open to them. Many city-dwellers own holiday homes along the coast or in the mountains. The Snowy Mountains – within a few hours drive of Sydney, Melbourne and Canberra – offer international-class skiing. More than one-third of the landmass is in the tropics and much of the country enjoys a near-Mediterranean climate for much of the year – perfect conditions for camping, bushwalking and water sports. With 36,000 km of coastline and most major cities situated along the coast, it is no surprise that boat ownership is among the highest, per capita, in the world. Australia boasts some of the world's last great wilderness areas, from the tropical rainforest of Cape York to the deserts of the Red Centre, and from the temperate forests of Tasmania to the magnificent Great Barrier Reef and its islands which stretch hundreds of kilometres up the eastern coastline.
Fishing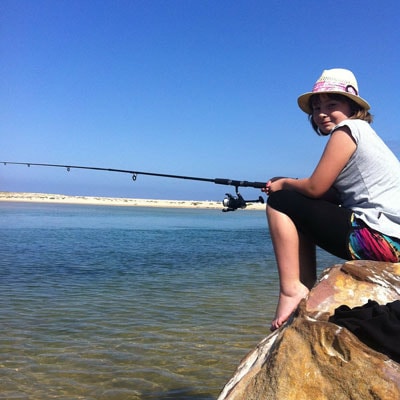 More people engage in fishing than any other single leisure activity in Australia – which is hardly surprising given the extent of Australia's coastline and inland waterways. The dream of most freshwater fishermen is to catch the legendary Murray River Cod. This fish is restricted to the Murray River system and tributaries, which forms a large part of the boundary between Victoria and New South Wales. Specimens as large as 1.8 metres long, weighing over 100kg have been caught in the past. For those who prefer sea fishing, the ultimate is the Black Marlin. This fish can grow beyond 700kg and is renowned as a great fighting fish. Today, catch and release is actively promoted to maintain fish stocks. Some of the best sea fishing does not even need a boat. Fishing from the beach, or from rocks, can produce catches of a wide range of fish. Most are edible, and some rate among the best eating fish in the sea.
Boating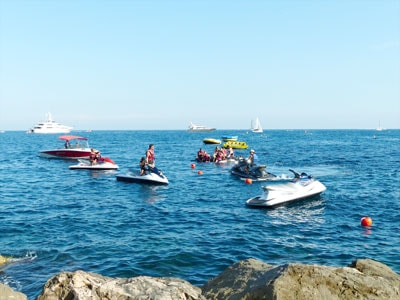 Australia is a nation of yachties and boaties. The ideal weather, large expanses of safe coastal water, plentiful secure anchorages and many inland waterways entice Australians to spend a lot of their leisure time on the water. Ownership of boats is very popular. Facilities abound for all classes ranging from dinghies to multi-million dollar cruisers and yachts. All boats capable of travelling faster than 10 knots are required to be registered and the drivers are required to hold a general boating license and are expected to have a thorough knowledge of local rules and conditions. On days like the 1988 Bi-Centenary celebrations, the start of the annual Sydney-Hobart yacht race and New Year's Eve, Sydney Harbour is wall to wall boats of all descriptions. A sight to behold even if you are not out there on the water. The Boating Industry Association is represented in most states and is able to offer advice and assistance in the purchase and ownership of all boat types.